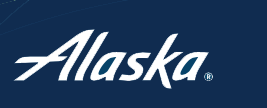 Crew Access Learning Roadmap
AS Flight Attendants

Please Note: Due to flight attendant feedback the look and feel of Crew Access has changed since launch and is continuing to evolve. The videos below walk through the system's general functionality and the processes to complete different types of trades.

Getting Started (Video Tutorials)

Quick Tour (06:32)


Using the Trip Pool (03:03)


Exchanging Trips (Video Tutorials)


Other Functionality (Video Tutorials)
Shifting Reserve Days (00:51)


Working with Notifications (02:20)


Working with Reports (02:57)

If you experience issues playing video tutorials, please call ITS Service Center (Mobile Device Support, Option 4) at 1-877-238-1077.
Quick Reference Guides



Copyright 2018 Alaska Air Group, Inc. All rights reserved.
Technology University